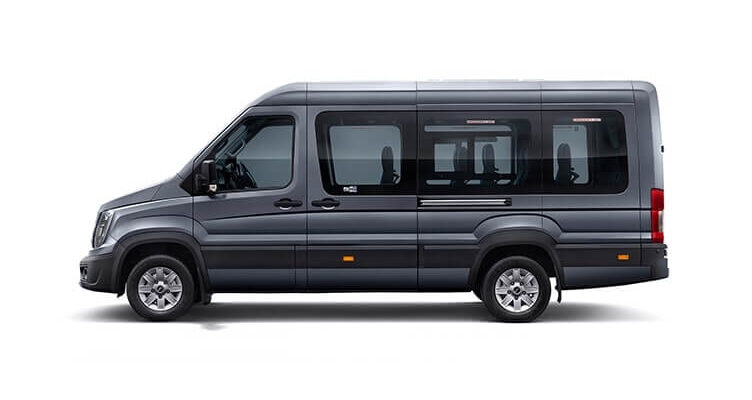 Luxury Force Urbania 10 Seater
Comfort My Travel will be the smartest choice for you to book a luxury Force Urbania 10 seater in the most appropriate price range in Lucknow. Book Brand new 2023 model luxury Force Urbania for local and outstation journey. We will provide you with very well versed and well-groomed drivers, timely pick-ups and drops and very competitive prices. Along with the driver, the tempo traveller comes with a helper will aid you with the luggage and guide you while answering all the queries. He also serves as a navigator for the driver. The luxury 10 seater Force Urbania provided will be very comfortable and stylish for long journeys along with families and friends at the most competitive rates possible. We will furnish you with very knowledgeable and all around prepared drivers, ideal pick-ups and drops and exceptionally affordable costs. The luxury 10 seater Force Urbania will provide you with the luxurious design, premium build, air-condition and push-back seats to relax on. Force Urbania equipped with the luxurious facilities like music system, LED TV, first Aid Box, and all other essentials. We charge you on the garage-to-garage basis, which means the total cost will include the journey from our garage to your pick up point as well as the return journey from your drop off point to the garage. A tempo traveller is an excellent planned and all around fabricated vehicle for short takes just as long excursions all through the nation.
Local
12 Hours 100 KM
Rs. 10000
Extra KM
Rs. 40 Per KM
Extra Hours
Rs. 1000 Per Hour
Night Charges
Rs. 500
Outstation
Per Km Rate
Rs. 40/kms
Min Kms
250 Kms Per Day
Night Charges
Rs. 500 Per Night
Term & Conditions
1. Kms Charges from Lucknow garage to garage.
2. Toll Parking, State Tax, GST Extra
3. Night Timing 10:00 – 6:00
Need Help?
Call Now