Privacy Policy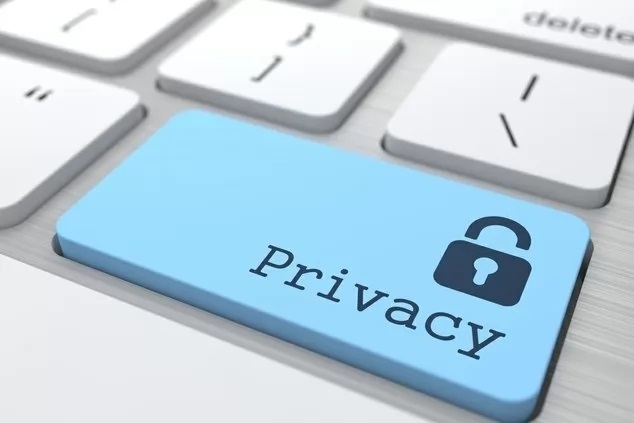 The most important asset for any company is the trust of its clients. We, at Comfort Cabs Pvt. Ltd. (Comfort my Travel) understand it to be our responsibility if you upload your personal information on our website. We get that we need to be committed to protect and secure all your personal data.
This notice will give out information about how we intend to use your given personal data to provide you the best services you require. In addition to the 'how', this document also answers to the 'why' you might have in your mind. After going through the policies, if you have any other queries, the contact information will be given for the same.
Comfort my Travel offers travel related services including holiday packages, car rentals and aircraft rentals. The privacy statement applies to any information collected through our website or the mobile application. The information provided further will be described for all users, be it travelers or any of our business partners.
Important Note: If you disagree to any of our policies, you may discontinue our services.
Data Collected
If you do not provide us the essential information, our team won't be able to book a perfectly memorable tour for you. Some basic information is required for creating the best deals for our clients. These include – your name, date of birth, number of people, contact details like a contact number or an email ID and your payment information. Other than these basic information, we also collect the data from the device you are browsing our services from, like your personal computer, mobile phone, etc. These include the IP address, language settings and the browser you are using. These are the basic data been collected to provide you the required or requested services.
Other than your personal data, you also provide us with the data of the other people using the services with you. Like, if it's a tour package, mostly you would not be alone and will be going with family, friends or your spouse.
Reason for Collecting Data
The major reason for the data collection is to know and understand the needs or requirements of the client. To know what service you need and how to give you a memorable experience we need the basic information about you. The various purposes we collect information are given below:
The most important reason is to provide you with the service you are looking for. We offer three different categories of services including booking a tour package, car rental or an airliner rental. The personal data you will provide to us will be used to book the service and reserve it for the date or time you will be utilizing it. We send you the booking details, confirmations, reminders etc. on the data provided by you for connecting.
We are available for answering all your queries 24/7, every day. All you need to do is share your relevant details, such as the reservation information, etc.
When you provide your contact information on any of our platform, we can send you the details of the service you are looking for on your email id or via a text message or contact you directly through a phone call. There could be a few reasons for reaching out to you, such as sending details, answering and responding to queries, follow ups, reminders, etc.
Based on the information you provide us on our website, app or any of our social media accounts, we would send you the various deals and offers coming our way related to your service or any of our travel products, bookings, etc.
Destination information and reviews
When you provide your information on our portal asking about a particular tour to a place, we will use the contact information to send you the details about the destination, our packages, itineraries, etc. After your trip ends, we would love hearing from you the review of the trip, any query about the destination, etc. so we can use the information to showcase happy customers to others who come visiting to us.
There might be some cases wherein we would need to provide information you gave us to handle or resolve any legal dispute or issue, for the regulatory investigations and compliance, to comply with the lawful requests.
It is your choice to provide what all data you want to give us. But we would be able to fulfil your demands only if we get proper information to be used to book a service or to inform you about the same.
Whom does the data go to?
The information you share with us shall be forwarded to the various end service providers for the package booking or information. Airlines, Hotels, bus service providers, cab rentals, railways or any other supplier required to fulfil your needs are given the requested information.
Comfort My Travel does not authorize any end service providers to use your personal data for anything other than for the sole purpose of fulfilling their part of the package. Although, how the suppliers uses the given data further will not be the responsibility of the company as they process the personal information as independent data controllers. Hence, we cannot be made accountable for the same. It is advised to read the other service providers' privacy policies to be safe.
Business Partners and third party vendors
The information you provide to us on our website or application will be filtered accordingly and be shared with our business partners who might contact you to inform about certain products or services so you might have a greater more memorable experience on your trip. These partners are entities offering services like travel insurance, travel cards, co-branded credit cards, or any other third party service. They use the information to reach out to you and tell you about the different paid/unpaid services or products they are providing for our customers.
Your Control over Your Data
We want you to be in total control of whatever you share with us and how we use it at all points of time till our association.
You may ask for a copy of the personal information you provided to us, so you know what all information we have about you.
If there is any change that needs to be done or updated on your personal data, you may ask us to correct the same. Also, you may be able to make such changes on your own as well.
If you do not want all your information to be with us any longer, you may ask us to erase or restrict the processing of the personal data anytime.
In certain situations, you may ask us to send your personal data to any third party vendor if need be.
Contact us to clear your queries
If you have any questions or update regarding the personal information you shared to us or about the Privacy Policy of the company, you may go to our contact page and contact us by giving us a call or hitting us with an email. We will revert you back with a proper solution at the earliest.
We reserve the rights to revise the Privacy Policy from time to time to suit various legal, business and customer requirement. We will duly notify the users as may be necessary.