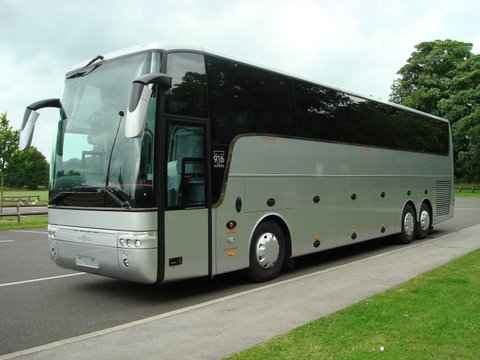 49 SEATER LUXURY BUS
If you're looking for a perfect family get together for a trip for local, outstation or any other travel related purposes, Comfort My Travel is here for your aid. We provide 49 Seater Luxury Volvo Bus for all your trip requirements. We also provide 49 Seater Luxury Volvo Bus for wedding in Lucknow and outstation throughout India. Hire luxury bus for marriage in Lucknow and enjoy a memorable journey with family and friends along. We provide you a hassle free booking system and an enjoyable ride with your loved ones. 49 Seater Luxury Volvo Bus will come with a professional and well-informed driver along with a helper who will guide and answer all your queries related to the journey. Hire 49 Seater Luxury Volvo Bus for rental from Lucknow at the most affordable prices along with the best in class service including LED TV, air condition, spacious seats, professional driver and helper for guidance. We believe in making all journeys memorable no matter the distance or time taken.
Local
12 Hours 100 KM
Rs. 20000/-
Extra KM
Rs. 80 /- Per KM
Extra Hours
Rs. 1000 /- Per Hour
Night Charges
Rs. 500/-
Need Help?