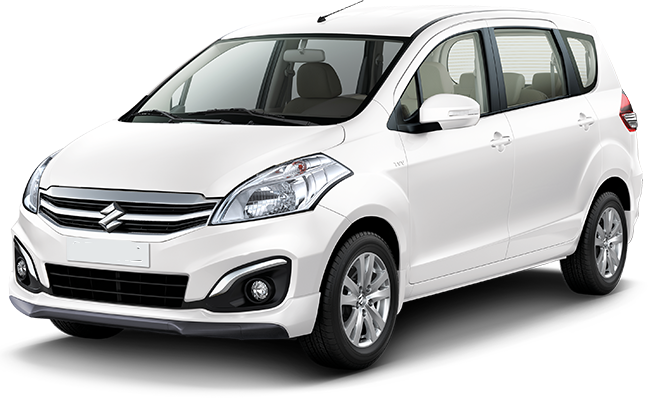 Rent Maruti Ertiga for Outstation
Hire Taxi Service Lucknow Outstation Rent Maruti Ertiga for Rental in Lucknow for all your travel needs ranging from visiting friends and family, heading out for a ride towards the outskirts of the town, a family picnic or get together, a trip with friends to any place of your choice. Wedding day is a very special day for every person in the world and thing about weddings is that it can be very stressful to organize. We offer you a solution in the vehicle rental area by providing vehicle rental for wedding bookings with the decoration of your choice. Taxi Service Lucknow Outstation Rent Maruti Ertiga comes with much more comfort and luxurious interiors as compared to its predecessor. With ample amount of space for the passengers and the luggage, Taxi Service Lucknow Outstation Rent Maruti Ertiga offers comfortable seats so that the travellers can enjoy longer journeys just as much as they would the shorter ones. Pay a minimum price and experience comfort and stylish vibes just as the more premium options. All precautionary guidelines are followed with utmost priority. We provide you with a vehicle which is regularly sanitized. The chauffer or driver will be well behaved and well versed with the knowledge of routes as well. You can easily book this perfect car for rental with us through our amazing and hassle free payment opportunities and a very easy manner of booking. The vehicle provided will be completely classy designed compact and will burst out stylish plus homely vibes for the family. Comfort My Travel will provide you best services within the best affordable costs for this Taxi Service Lucknow Outstation Rent Maruti Ertiga.
| | |
| --- | --- |
| Outstation | |
| Price | Rs. 15 Per KM |
| Night Charge | Rs. 300 |
*Minimum Chargeable Distance – 200km
*Parking Charge, Toll Tax, State Tax, Airport Parking Charge, etc. – on Actual Basis
*Night Charge Applicable from 10:00PM to 07:00AM
Need Help?
Call Now